KILL THE FLEAS YOU SEE
---
KILL FLEAS IN 30 MINUTES

Stop adult fleas dead in their tracks

EASY ORAL TABLET

No mess or rubbing off

RELIEF WITH ONE DOSE

Watch the fleas fall off
PREVENT THE ONES YOU DON'T
---
BREAK THE FLEA LIFECYCLE

Effectively kills & prevents all stages of the flea life cycle.

PROTECTS FOR 30 DAYS

One application keeps fleas & ticks from coming back for 30 days.

EASY TOPICAL APPLICATION

Fleas and ticks don't have to bite to die. Starts working through contact.
Tackle Flea Infestations Fast
CAPACTION® (nitenpyram) is a fast-acting oral flea treatment that kills adult fleas. With one easy oral tablet, CAPACTION® begins killing adult fleas on pets within 30 minutes and is 90% effective against adult fleas within 4 hours for dogs and 6 hours for cats.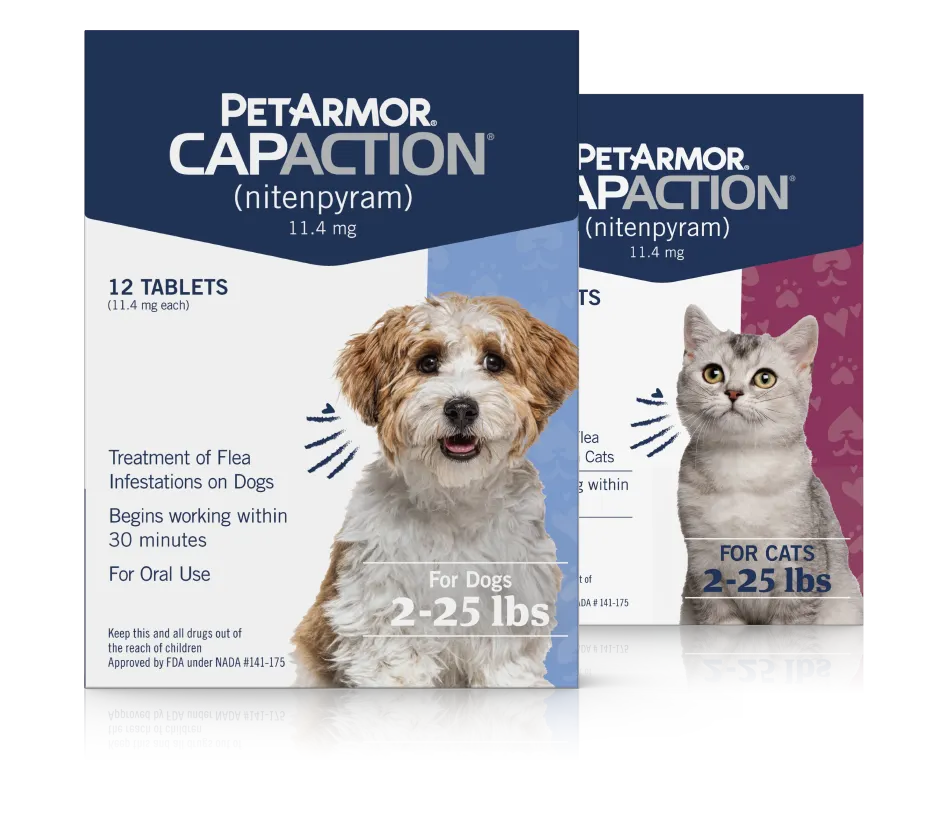 Keeps Fleas & Ticks From Coming Back
PETARMOR® Plus effectively kills fleas and ticks for less than leading brands.* This easy-to-use, waterproof flea and tick topical kills and prevents fleas, flea eggs, flea larvae, ticks, and chewing lice for up to 30 days. Arm your furry family members with vet-recommended monthly flea & tick preventative from PETARMOR®. Trusted by over 2 million pet parents.**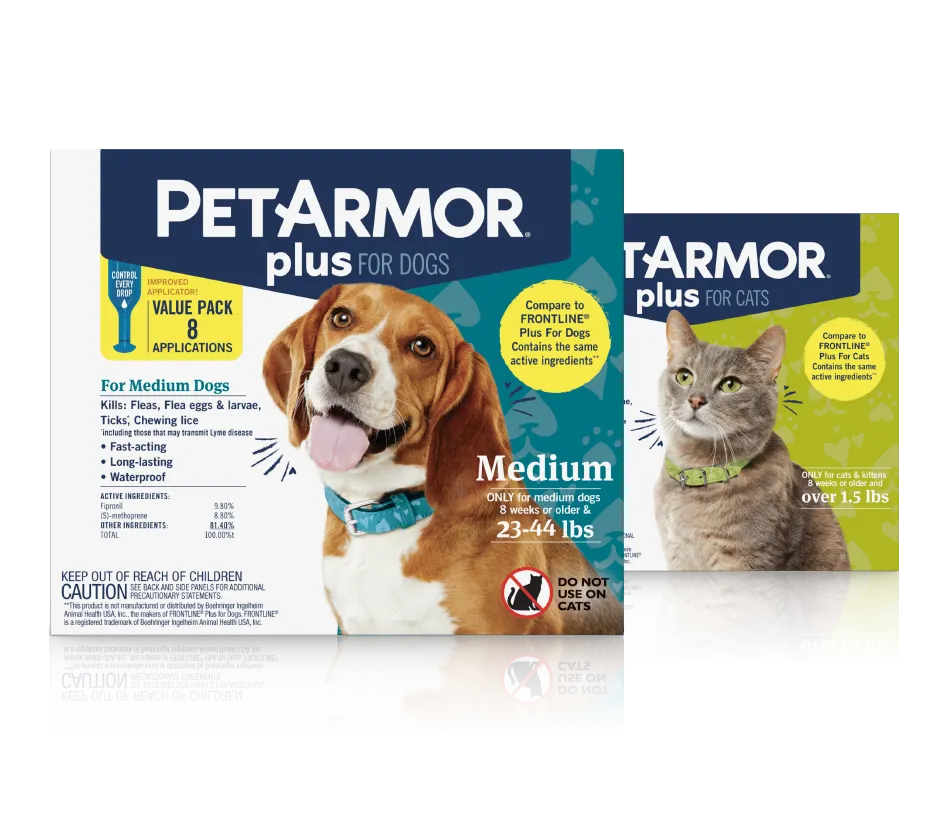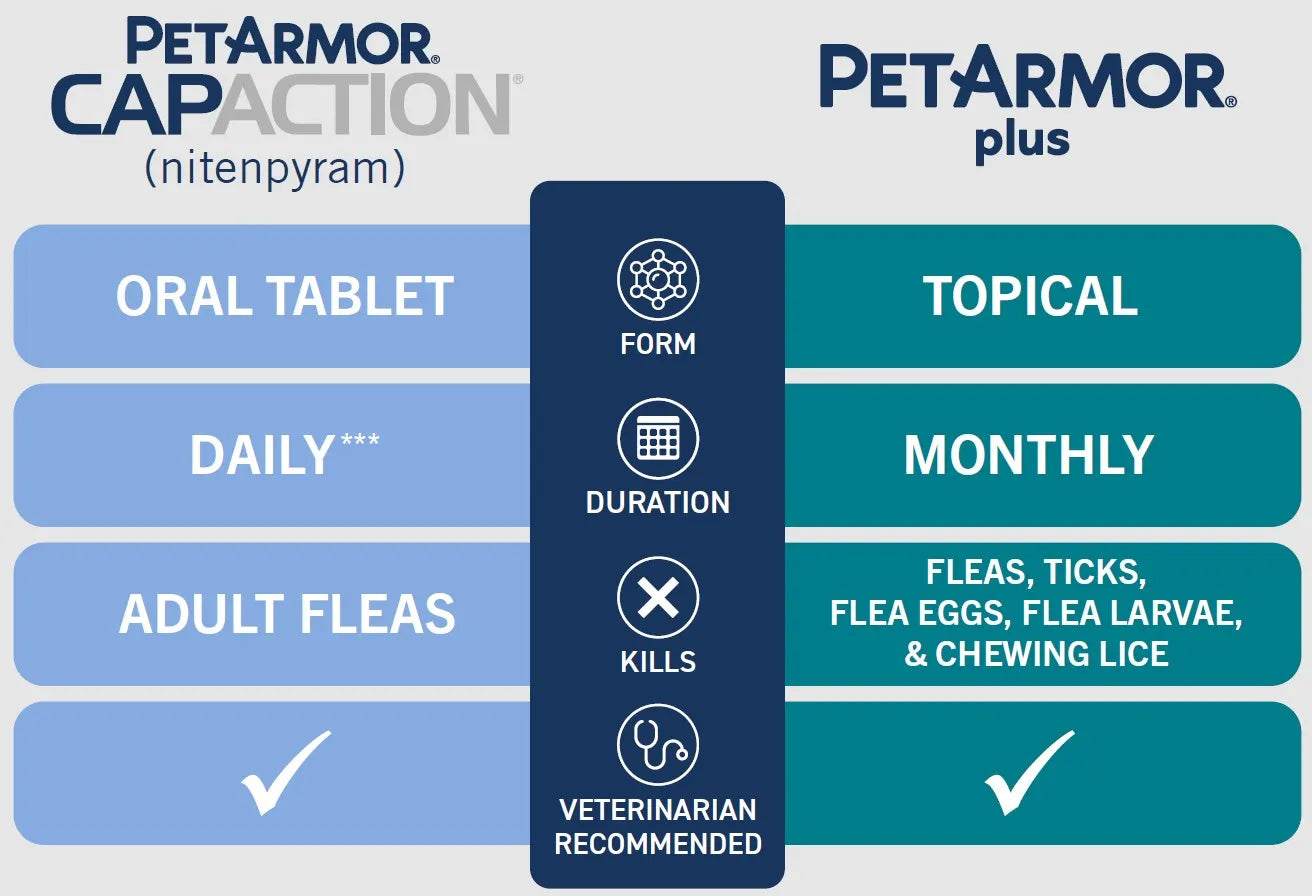 CAPACTION® (nitenpyram) tablets kill adult fleas and indicated for the treatment of flea infestations on dogs, puppies, cats and kittens 2 pounds of body weight or greater and 4 weeks of age and older. Always read, understand and follow the label and use directions.
*Based on MSRP of PetArmor® Plus and Average
Retail Price of Leading Brand(s). Data on File.
**Numerator Panel. Data on File.
***Use daily if the flea infestation persists.